From all the summer weddings this year. By far this was one my favorites. The main reason is because the beautiful transformation of Chelsea Clinton. We all remember her in the 90s as being the biggest fashionista. Well I have to say her wedding to Mark must have brought the class and elegance out of her. I wished there were more photos available to see the details of the actual reception, but I am pretty excited about her ceremony photos that came available.
I practically had tears in my eyes when I saw this photo of her and former President Clinton walking his little girl down the aisle. It never fails for me to cry at this part of the wedding
and the Father daughter dance.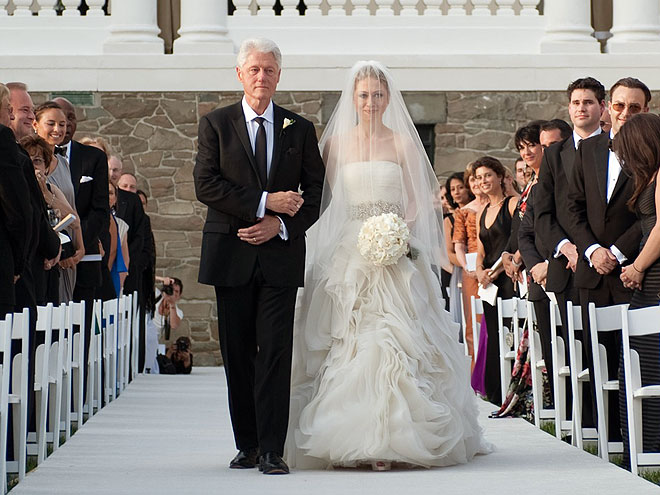 It was just breathtaking! Fitting her body so well!
I love the elegant flow of the strapless silk organza dress.
Not gawdy at all!! Done with a touch of class.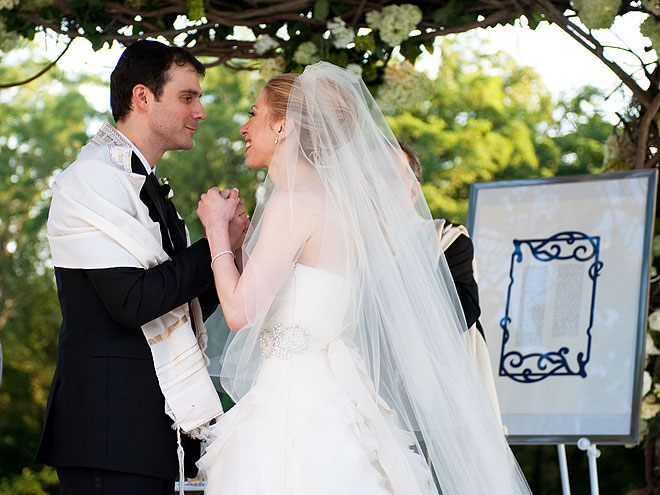 They look so happy....especially Chelsea! Such a great and genuine shot!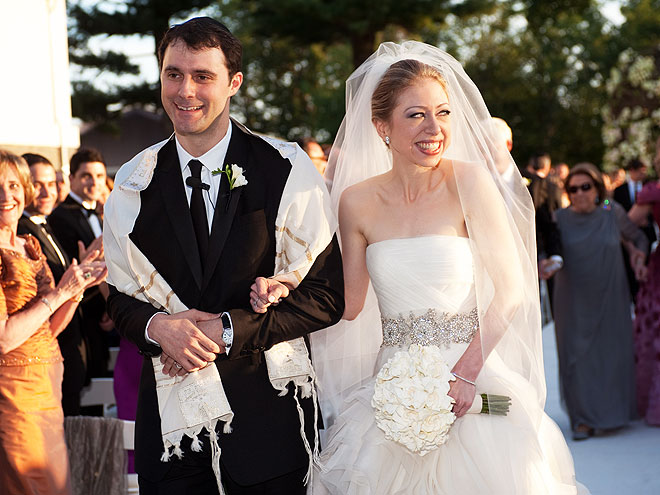 You notice simple jewelry on Chelsea! I love that. Just earrings and a bracelet....PERFECTION!
The bride just shined herself with out that extra bling. I really believe that going bare on a strapless dress is ideal and classic!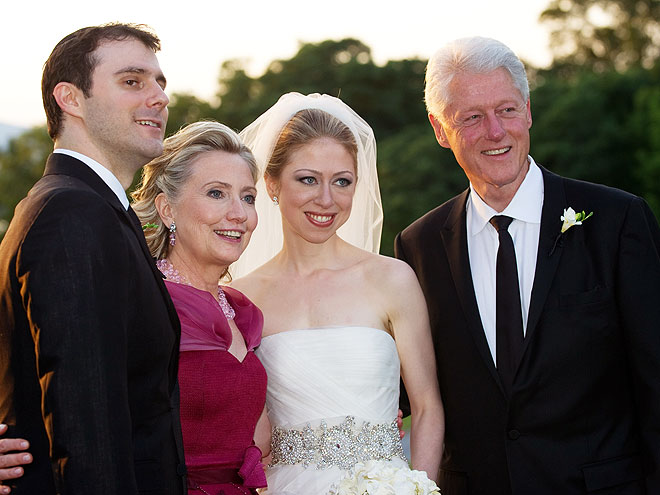 I love the detail in the embellished belt. Gorgeous! Just that little extra sparkle.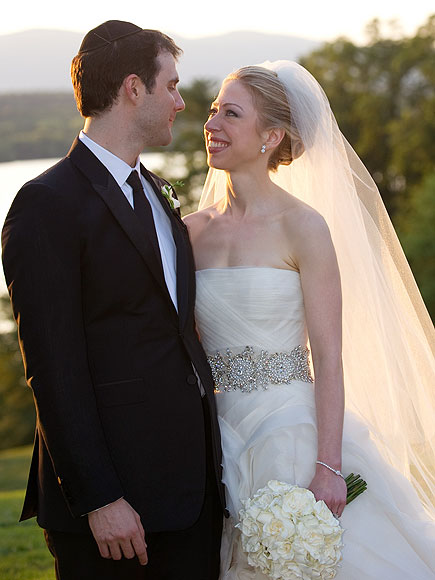 *All photos above can be found on
www.people.com